The man who dominated the World Of Rock Music
Over 50 years ago a man came out of the blue to dominate the guitar world and fascinate everyone who listened to. According to Rolling Stones magazine, Jimi Hendrix was ​​the best guitarist ever. It's hard to blame them when it comes to an artist who has shown a great aptitude for music since he was a boy: even, in order to play, he learned to use a right-handed guitar on the contrary – he was left-handed, in fact, as you may already know.
Jimi Hendrix was the greatest guitarist of all time. Myth. Legend. Unattainable. Without him, the rock would not have been the same. The electric guitar would not have been the same.
For those who, liked him, had humble origins, the art of getting by represented an added value. When his mother died, he received a guitar as a gift from his father. Jimi was left-handed, the guitar had right-handed strings.
The solution was obvious: turn it upside down and then play it with the most obvious naturalness. Imprinting with the instrument, for the Cherokee blood heir, was this. Velvetones and Rocking Kings were his first bands.
A little about Jimi Hendrix
Jimi Hendrix, born in Seattle on November 27, 1942, died in London on September 18, 1970, everything has been said. And, perhaps, that's all correct.
He was one of the founders of the so-called Club of 27. And this is also true. Seattle is the birthplace of young Jimi. Seattle was also the cradle of the grunge movement of a few decades later.
Not the cradle, however, but the grave of Kurt Cobain, founder, singer-guitarist, and leader of Nirvana. He too was a luxury exponent of the Club of 27.
Despite being very short, Jimi Hendrix's life can certainly be defined as intense. And today, 50+ years after that 18 September 1970 that took the author of Voodoo Child away from us, we really could only dedicate a thought to his memory, also thanks to a book concerning the last days of his life.
The life of Jimi Hendrix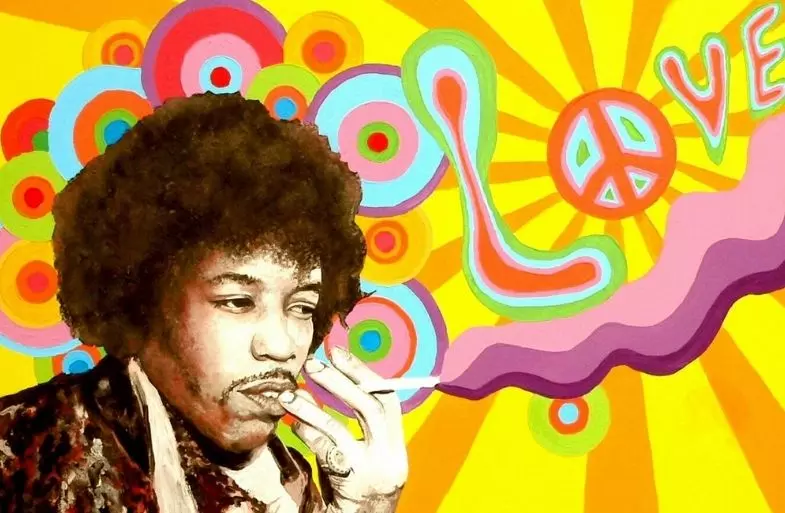 Jimi Hendrix has had a life devoted to music, as we said: after wandering around the United States, at the age of about twenty he decided to move to New York. Here he moved from band to band until in 1966 he founded his first group: Jimmy James and The Blue Flames (aka The Rainflowers).
Those were the years of three-member rock formations, of endless festivals, but also of great mass movements. People were asking for freedom, an end to wars, an end to injustices.
Music was certainly a very important tool to convey this desire for escape. Jimi has always made himself a protagonist by participating in many events. The 1967 Monterey International Pop Festival was the American consecration for the group.
Jimi Hendrix band experience
This activity, however, did not last very long: in the same year the band Jimi Hendrix Experience was born. On the bass, there was Noel Redding, while on the drums Mitch Mitchell. This was the key to success!
His career was short but intense. Only four albums to his credit ("Are you Experienced", "Axis: Bold as Love", "Electric Ladyland" and "Band of Gypsys") and an infinity of more or less official collections, bootlegs, and compilations, to compose his discography. Blues, soul, funky, psychedelic, and rock influences made his trademark well recognizable.
Some concerts, such as the one in Woodstock or the one on the Isle of Wight (in front of 600,000 people), elevated him to the status of legend.
This line-up too soon ended its journey: at the 1969 Woodstock festival Jimi showed up with the Gipsy Sun And Rainbows. They too ended badly, as did the Band of Gypsys which led Hendrix to appear in 1970 together with Billy Cox on bass and Mitch Mitchell on drums.
With this lineup, Jimi played until the last concert. The 1970 lineup was what his fans expected: Land of the new rising sun, Message to love, Purple haze, and the inevitable Foxy lady. That early summer was a succession of concerts in the long European tour that saw Jimi Hendrix riding on stages of festivals that have remained in history, such as his historic performance on the Isle of Wight.
What is Club 27?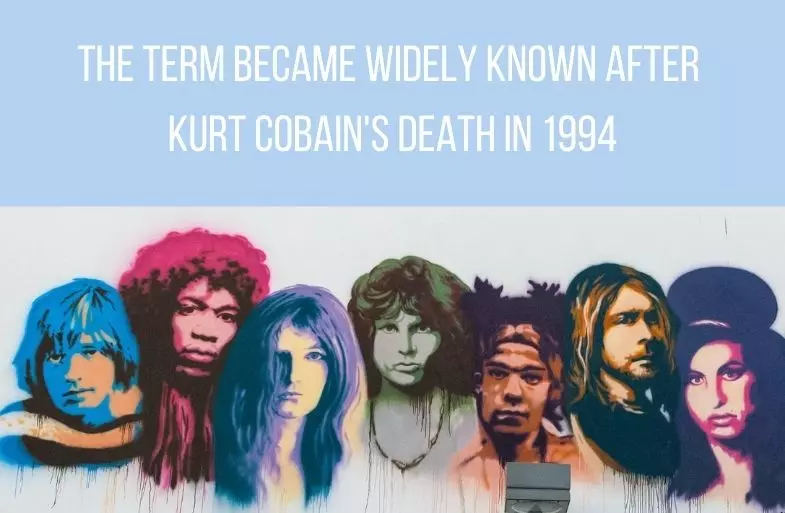 The 27 Club is a notional "club" whose members include popular musicians, artists, and actors who died at age 27. It is stories of lives that ended too soon. Precisely in this scenario, Jimi Hendrix finds fame, but alas also death.
Born in 1942, he is sadly part of Club 27, a group of famous singers who died at the age of twenty-seven. After the death of Nirvana frontman Kurt Cobain, the strange coincidence began to be thought of: Jim Morrison, Jimi Hendrix, Janis Joplin… all died early, all at the same age.
Mostly rock artists, many of who lived between the end of the 60s and the beginning of the 70s. Kobain, on the other hand, died in the 90s. Following the death of Amy Winehouse in 2011, a documentary entitled 27 was also created. Gone too soon.
Often the reasons for deaths are attributable to drugs, alcohol, suicide. But in the case of Jimi Hendrix's death?
The story of life – The last days of Jimi Hendrix
Irritable and narcissistic, eclectic and multifaceted, Jimi Hendrix died in London on September 18, 1970. A death that still today, after fifty years, is shrouded in a veneer of mystery. Many questions have never been answered and numerous contradictions related to the version of the facts.
The abuse of drugs and alcohol and dangerous friendships, then, did nothing but add fuel to the fire. As well as that trip to Morocco in 1969. The guitarist had his hand read by a clairvoyant who predicted his death before the age of thirty.
For Jimi, it was a shock from which he never fully recovered and which filled the last weeks of his life with a series of crazy and unimaginable episodes.
It was 12.45 pm on September 18, 1970, at St Mary Abbot's Hospital in the English capital, Jimi Hendrix was pronounced dead. Cause of death: asphyxiation. Died in his sleep, choked on his own vomit, caused by an overdose of barbiturates.
The last days of Jimi Hendrix were the testimonies of the people who attended him in the last days of his life.
Not just for the sake of the news, of course. In the book's preface, written by stepbrother Leon Hendrix, it is explained that Jimi probably did not die of a drug overdose. Leon claims that he would never have done it: the most likely explanation, according to him, is that of murder.
The last person to see him alive
Obviously, this theory is not demonstrable many years later, but above all, it found no basis in research at the time. It should be added, however, that Monika Charlotte Dannemann, Jimi Hendrix's girlfriend at the time, also had the same theory as Leon.
Dannemann herself was interrogated ten days after Jimi Hendrix's death. Under oath at Westminster Coroner's Court in London, she declared that suicide in her opinion was not a plausible answer.
The woman later declared that the guitarist took nine tablets of Vesparax, a sleeping pill as effective as it is dangerous. Whether or not Danneman was complicit in that excess intake, we'll never know, though. Fifty years later the Hendrix myth is timeless and more alive than ever. Yes, we know for sure.
Jimi had been asleep for hours and would have to get out of bed, go to the kitchen and take more, then go back to take the drugs. sleep. He also took similar medicines on prescription, so he knew exactly how to handle them.