What is stretching, and what is it for?
Do you ever feel contracted, stiff, limited in your movements, and feel a muscle soreness that doesn't go away? Stretching is the remedy for all these problems!
Stretching exercises involve muscles, tendons, bones, and joints and largely consist of muscle stretching movements.
Its usefulness for athletes is essential as pre-and post-workout stretching allows you to maintain flexibility in muscles and joints, thus preventing strains and tears.
For those who do not practice sports regularly, stretching is a great way to avoid letting a sedentary lifestyle make the body movements heavy: stretching if you don't do sports is useful for maintaining good muscle mobility.
What are the benefits of stretching?
The benefits of stretching are many and athletes and non-athletes can enjoy it, as long as they do it with commitment and perseverance.
From the point of view of the muscular and tendon systems, stretching increases the flexibility and elasticity of muscles and tendons, making daily movements easier and wider; it is also an excellent ally in case of soreness and fatigue.
For those who practice sports, it is also an excellent form of preparation for muscle contraction and, as we have already said, it helps prevent muscle and joint trauma.
As for the effect on the joints, it stimulates joint lubrication and keeps the joints healthy. We can then find the beneficial effects of stretching also in the cardiovascular and respiratory systems: the good practice of stretching decreases blood pressure promotes circulation and improves breathing by increasing lung capacity.
Finally, how can we overlook the extraordinary effects on mood? After a stretching session you feel regenerated, stress – mental and physical – is left behind and your body awareness increases; not to mention that in a relaxed body with fluid movements you feel better!
The benefits of stretching for muscles and joints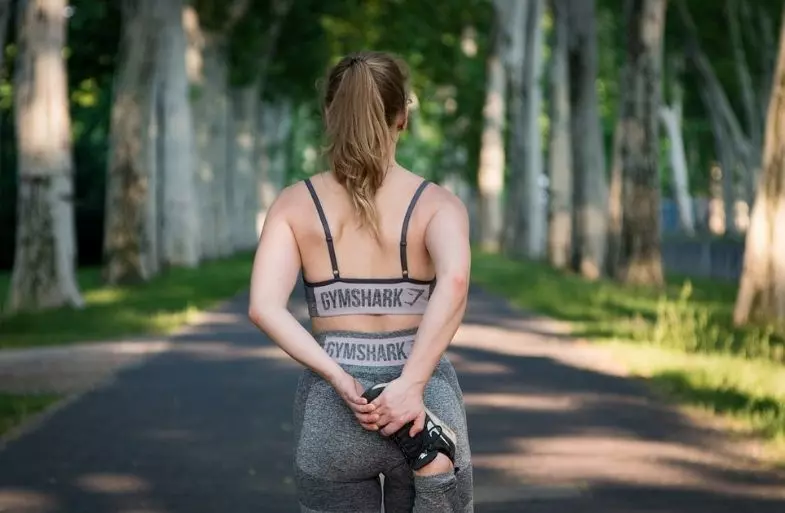 Stretching is a training method that consists of stretching the muscles and, when practiced regularly, helps to achieve a good level of joint mobility.
At the skeletal muscle level, stretching increases the flexibility and elasticity of muscles and tendons, with an overall improvement in the ability to move. Plus, it's an excellent way to prevent muscle contractures.
Stretching is also helpful in decreasing the feeling of tiredness and the risk of injury to the muscles and joints.
Other benefits of stretching concern the slowing of calcification of the connective tissue, thus keeping the joints 'young'; the decrease in arterial blood pressure, because it improves circulation; relaxation, reducing physical Stress; the improvement of the coordination of movements.
Benefits on the muscular and tendon system;
Increases flexibility and elasticity of muscles and tendons;
Improves the ability to move;
It is an excellent form of preparation for muscle contraction;
In some cases the feeling of fatigue decreases;
It can prevent muscle and joint trauma.
Benefits on the joints
Attenuates degenerative diseases;
Stimulates joint 'lubrication';
It keeps the joints 'young', slowing down the calcification of the connective tissue.
Benefits on the cardiovascular and respiratory system
Decreases blood pressure;
Promotes circulation;
Improve breathing;
Lung capacity increases.
Benefits on the nervous system
Develop self-awareness;
Reduces physical stress;
Promotes coordination of movements;
It is relaxing and calming.
Tips for stretching correctly
As we know it, stretching is popular in Europe thanks to Bob Anderson who, in 1975, was inspired by yoga. His method is the forerunner of other techniques that have evolved over the years.
Here are some simple rules to follow:
Identify the muscle group to 'stretch';
Find a comfortable but effective position;
Maintain the position for a period ranging from 15 to 40 seconds.
Warm-up the muscles before stretching;
Perform the exercises in a quiet environment;
Maintain concentration;
Don't compare yourself with others;
Control your breathing;
Alternate the extension of the agonist muscles with the antagonist ones;
To chill out;
Follow a program developed by qualified personnel;
Muscle stretching must not be painful.
Clothing is also important to ensure effective training: you must wear comfortable clothes that allow greater freedom of movement, without hindering breathing.
Finally, another important aspect is the area in which the exercises are performed: the floor should not be too cold and it is advisable to use a mat so that the surface is comfortable.
The benefits of stretching on the body and mind
The word stretching has Anglo-Saxon origin and in Italian means stretching; until a few years ago it was only completion for other sports, but in recent times stretching has become a real physical activity practiced by sportsmen and others.
We are not surprised that, like many other training methods, stretching also comes from overseas, but on the other hand, isn't "stretching" one of the most natural gestures we do as soon as we wake up? This gesture can be considered a slight stretch.
The function of stretching is to stretch the muscles and release tension through simple or more complex stretching exercises. In addition to the muscle fibers, the stretching exercises also stress the connective tissue (tendons, bands), to ensure that it maintains its natural characteristics of elasticity over time.
Why is it important to stretch?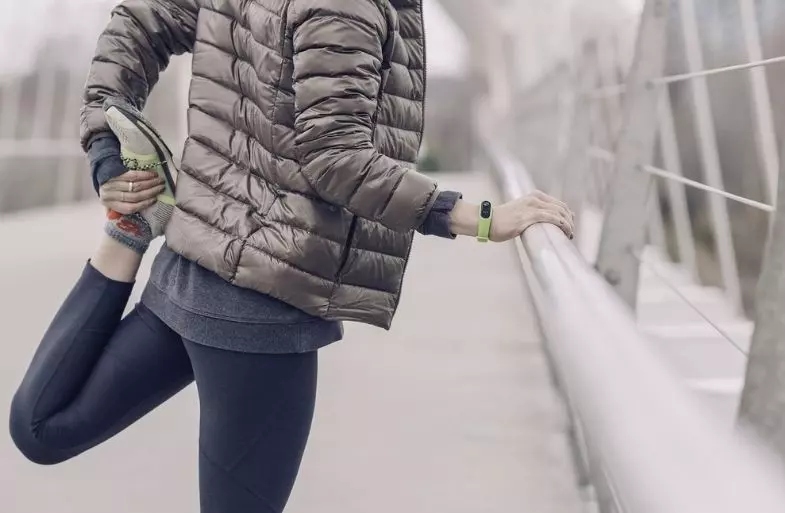 For athletes, stretching serves as a complement to the physical activity performed. Stretching may be underestimated or considered less important than the discipline you practice but there is nothing more wrong.
Stretching at the beginning of training serves to prepare the muscles for effort gradually, while at the end of the training it is useful to end the session leaving the muscles stretched as well as an "investment" to be equally efficient next time!
For those who do not practice a lot of sport, stretching is an excellent weapon to combat the aches and small discomforts caused by a sedentary lifestyle: say goodbye to heavy legs, back pain, aching shoulders, and stiffness in the movement to go towards a body. smoother and lighter, free to move in harmony.
Who can stretch?
Everyone can do stretching, compatibly with the starting point and with their purposes.
The issue is different whether it is athletes or people who simply want to feel better in their body: in the first case, stretching must be adequately integrated into the workout to guarantee body muscle recovery, while in the second case it is good to start gradually.
There is also a type of stretching, called rehabilitative stretching, which helps those who have suffered trauma to recover mobility and flexibility. And if you are putting off the daily stretching session because you are tired, know that stretching is a great ally to regain vitality!